the shop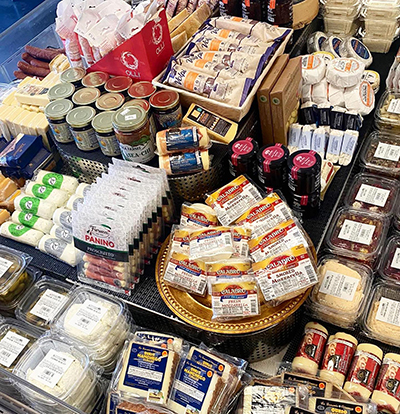 Discover the finest selection of premium products from both near and far at our specialty food shop. We carefully curate our shelves with a variety of imported, local, and regional items, including exclusive  products not typically found in grocery stores.
From artisanal olive oils, delectable sauces, unique dressings, specialty crackers, and imported pastas, our shelves are stocked with items that perfectly complement our high-quality meats, prepared foods, and fresh produce.
Take your experience to the next level with our handpicked selection of wines and craft beers, as well as a range of treats and snacks. Whether you're a seasoned foodie or just looking to add some extra flair to your next meal, our one-stop shop has everything you need to elevate your dining experience to a new level!