Lunch Loyalty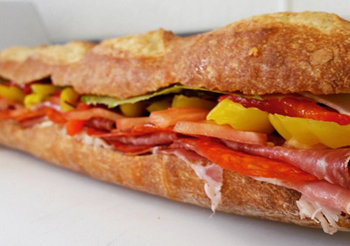 For our friends and loyal customers:
With every sandwich you buy you receive a punch on your card, once you hit your twelfth sandwich you receive a free lunch!
Redeem your card at your convenience to receive:
One free sandwich
One 20 oz beverage
One small bag of chips!
As a valued member, you'll also receive monthly communication containing different recipes and upcoming specials and events.